At Majestic Cleaning & Restoration of South Jersey, one of our specialties is water damage restoration for homes and businesses. If you're currently experiencing mold and other problems due to flooding on your property, we can help you restore your flooded area to being a safe environment. We can also properly clean and remediate personal property from mold and water damage. In most cases, if personal property gets damaged by water, mold, or smoke, we can restore it.
We pride ourselves on treating your property as if it was our own, and we strive to be the best in the business when it comes to extracting water, drying out residential and commercial buildings, detecting unseen water damage, and water damage clean up as needed.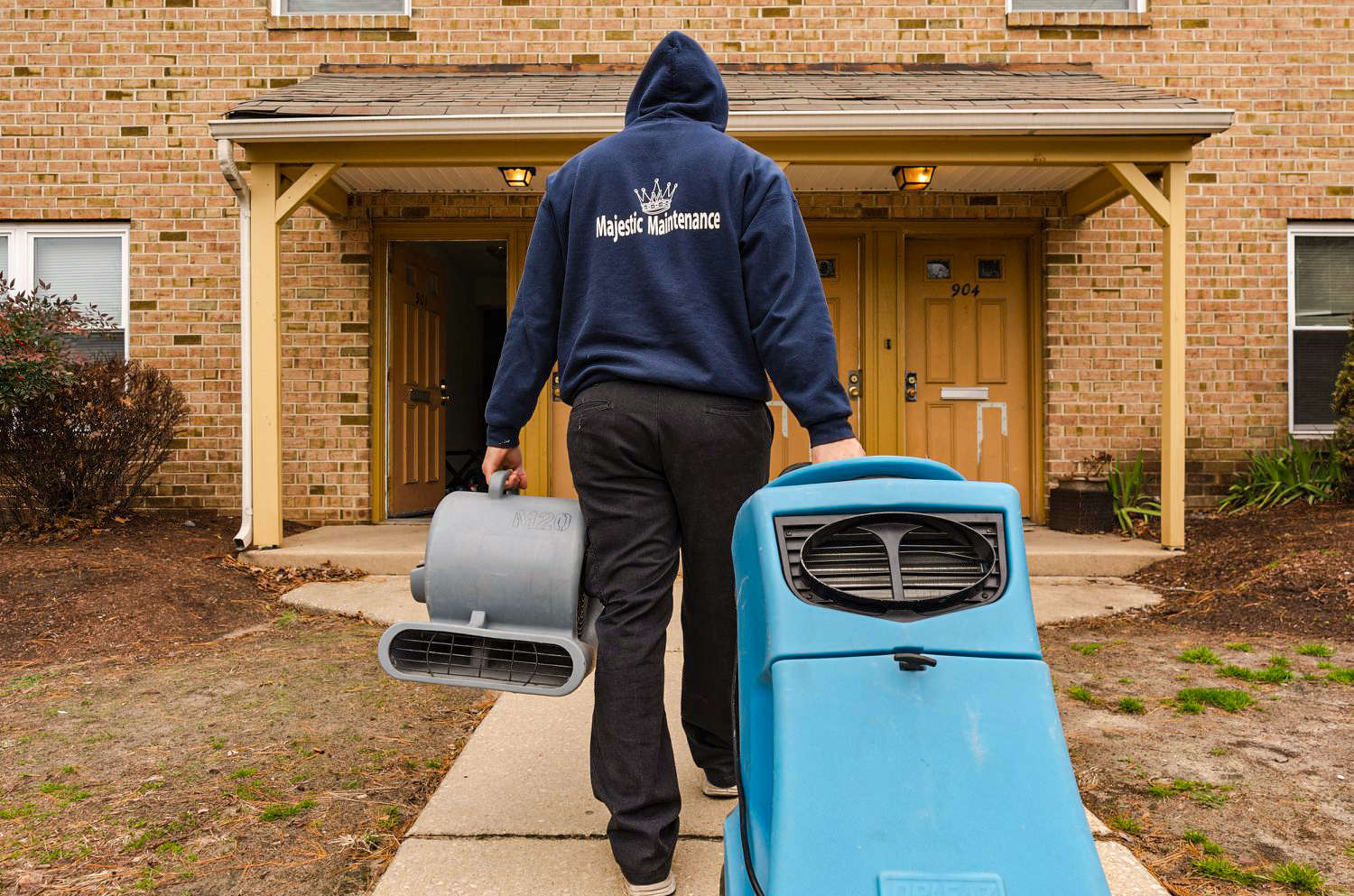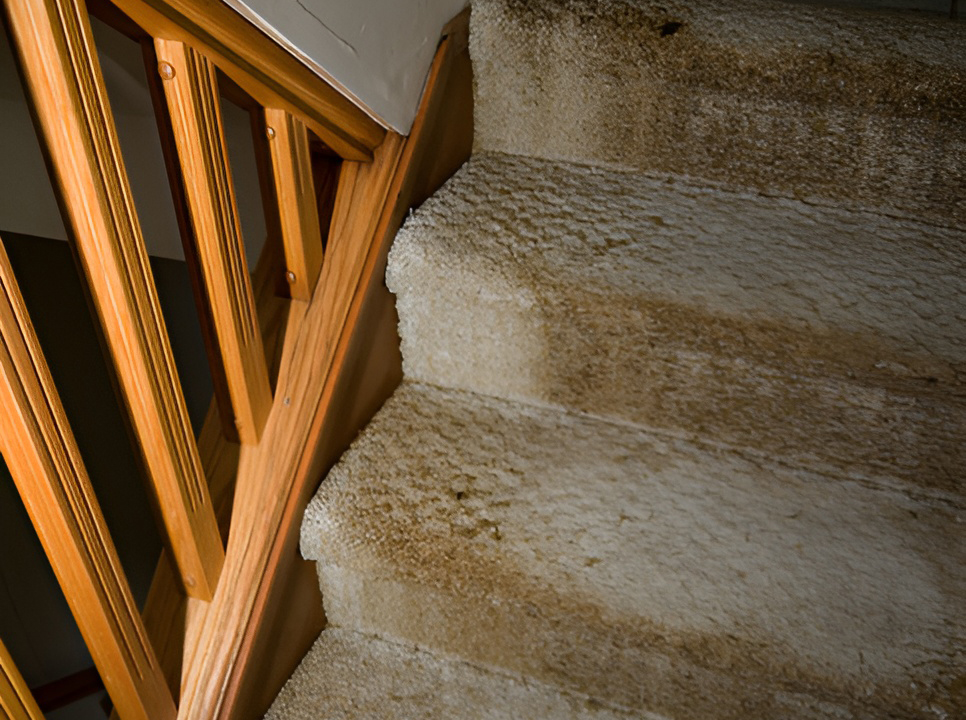 South Jersey Water Damage Restoration – Our Process
When it comes to water damage, the first step is to stop the water flow. We extract as much water as possible, as quickly as possible, to prevent secondary damage and potential mold growth. We start with setting up a drying chamber to properly dry out affected areas in a controlled environment. Our certified technicians use state of the art equipment to prevent additional flooding damage.
Mold Remediation
Mold grows in humid areas and is common in bathrooms or kitchen environments. Mold can become a significant issue should carpets in particular get wet and stay wet for too long. Carpet mold is more than unsightly…it can be harmful to people exposed to the mildew, and create health issues for you and your family. It can cause skin allergies, irritations, fungal infections, and breathing disorders.
If mold or mildew growth is discovered, it should be removed immediately. Despite the claims you see from products online, mold cannot be properly remediated by just spraying on bleach or some other product. Proper remediation requires actually physically removing the mold, and it is best left to certified professionals.
Majestic takes the proper steps for mold remediation to make your carpets safe. We will assess the extent of the damage and the risk. From there, we can begin the process of removal and remediation. If you are not sure you have mold or mildew growth, we can provide air sample testing and surface swab samples that are sent out to a lab to determine the level of mold.
Our mold remediation process includes:
We set up a containment barrier to help prevent further spread of mold.
We then put the area under negative air pressure using air scrubber machines and hep-filtered air movement.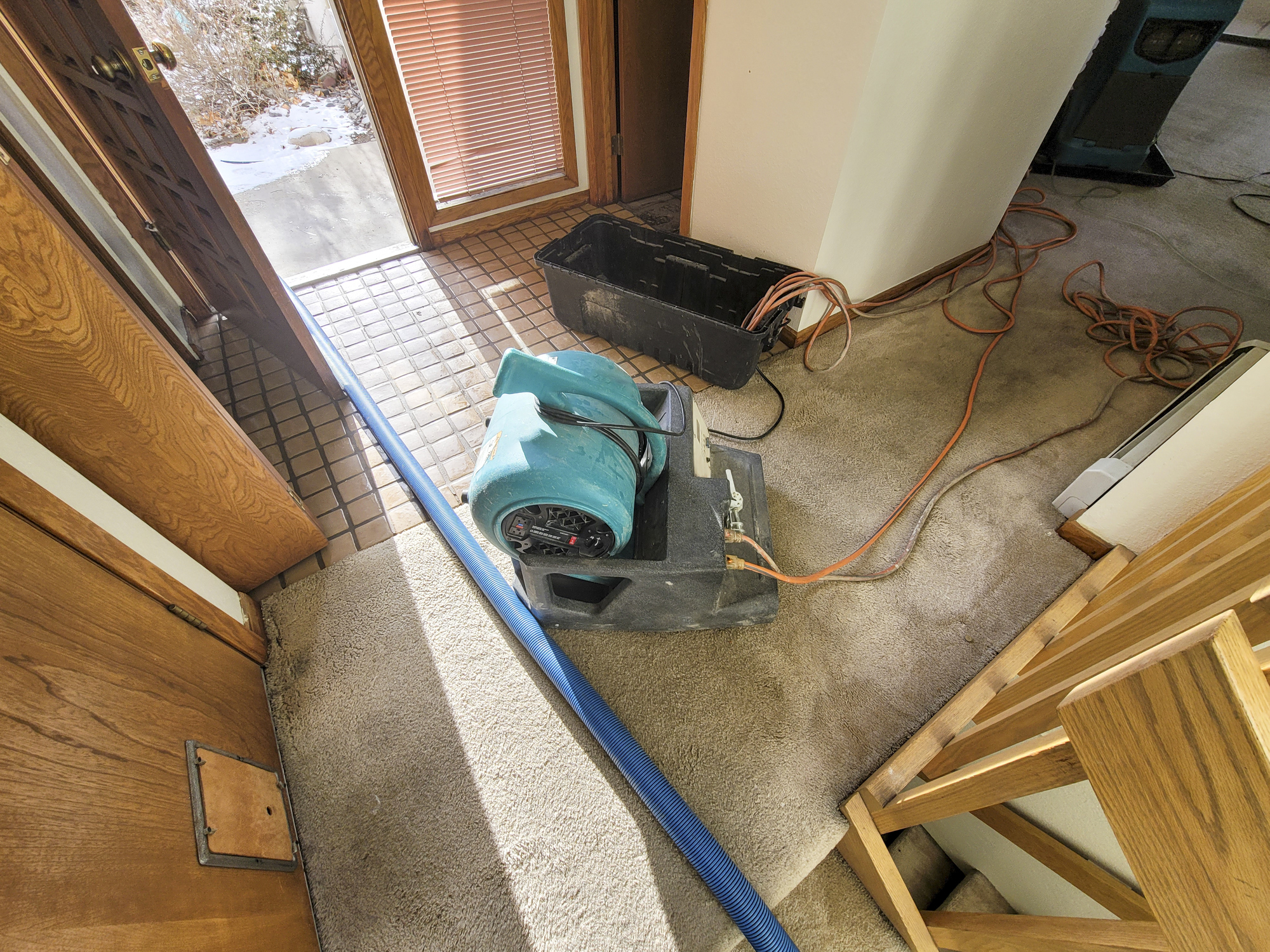 Once under negative air pressure, we will then remove any grossly affected or damaged building materials. Our staff then scrubs or sands the remaining materials using a plant based antimicrobial cleaning solution.
We will then properly dry out the area after performing a detailing cleaning.
Once the area is dried, we apply a plant based antimicrobial encapsulation sealant to the remaining building materials.
With the Majestic water and mold remediation service, you will receive a completely new carpet feeling in your home, which will last longer and decrease the risk of allergies. All Majestic cleaners are trained in all aspects of mold removal on carpets, tiles, and grout. We guarantee peace of mind and first-class service quality whenever you choose Majestic's cleaning and restoration service!
Don't take risks with flood damage or mold in your home or place of business. Reach out to the professionals at Majestic Maintenance today and get the job done right. We can restore your property from water damage, while restoring your peace of mind.