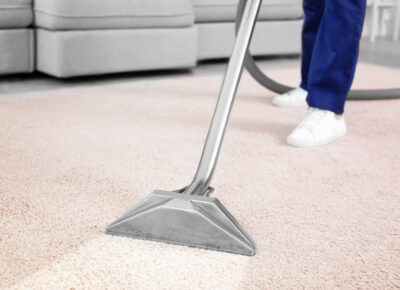 Whether you're looking for an effective carpet maintenance service, or you need to remove tough stains and dirt, let Majestic Cleaning & Restoration be your solution for carpet cleaning in Mount Laurel! We offer high end vacuuming, shampooing and advanced carpet cleaning for home and business owners throughout Burlington County. We've been family-owned since our beginnings, and we've always been dedicated to 100% customer satisfaction.
Even if you own a brand new carpet, it can look worn before long, especially if it gets lots of foot traffic from children or stains from pets. Dirt that your vacuum can't get to builds up, and stains from pet urine and the odors are difficult to remove. Leave the job to professionals…we can make your carpets look and smell like new again, with advanced, safe and effective cleaning!
Our Carpet Cleaning Specialties For Mount Laurel Residents
Our service include carpet cleaning and more for your Mount Laurel home or place of business, including:
Carpet Cleaning. Let our pros take care of that ground-in dirt in your carpet and restore its beauty again. We take a thorough look at your carpet's type and its condition, decide on the best method for cleaning it, and use high end tools and equipment to get to dirt your vacuum can't reach. Our experienced professionals know how to get the job done right.
Upholstery Cleaning. We can handle stains and dirt on furniture too! We'll take a good look at your furniture and the type of stains, and we'll go by manufacturer recommendations and let you know what we can do with it. If the stain can be removed, we'll use the best approach and cleaning agents, and restore your furniture's beautiful look again.
Pet Odor Removal. Many carpet cleaning services won't take on pet stains and odor removal, because it can be a difficult challenge. Not us…we use up to date technology and stay on top of the latest cleaning practices, and we can often remove pet stains and odor within one week. We can't fix everything, but we've fixed many stains other services couldn't…so give us a try!
Do you have a valuable Oriental carpet in your home that needs cleaning? Leave the job to us! Majestic Cleaning & Restoration has a specialized process for cleaning Oriental carpets…we'll return your carpet to you free of stains and odors, and looking like new, while protecting the valuable fiber construction!
At Majestic Cleaning & Restoration, we also offer tile and grout removal and mold remediation services…so if you need that as well, be sure to ask us. Let Majestic be the answer to your search for carpet cleaning in Mount Laurel – click here to request a free estimate!
Want to know more about how to best maintain your carpets? Have a look at our Facebook page!